Thank you to everyone who attended the first ever @CodingInSwift meet up last night!
It was great to see so many local developers taking an interest in the new programming language and I enjoyed getting to speak with so many people from different technical backgrounds.
We be holding another meet up in three weeks time (stay tuned for details) with a more on hand focus and Swift programming.
In the meantime, if you missed the meet up or would like a copy of the presentation, you can download it here.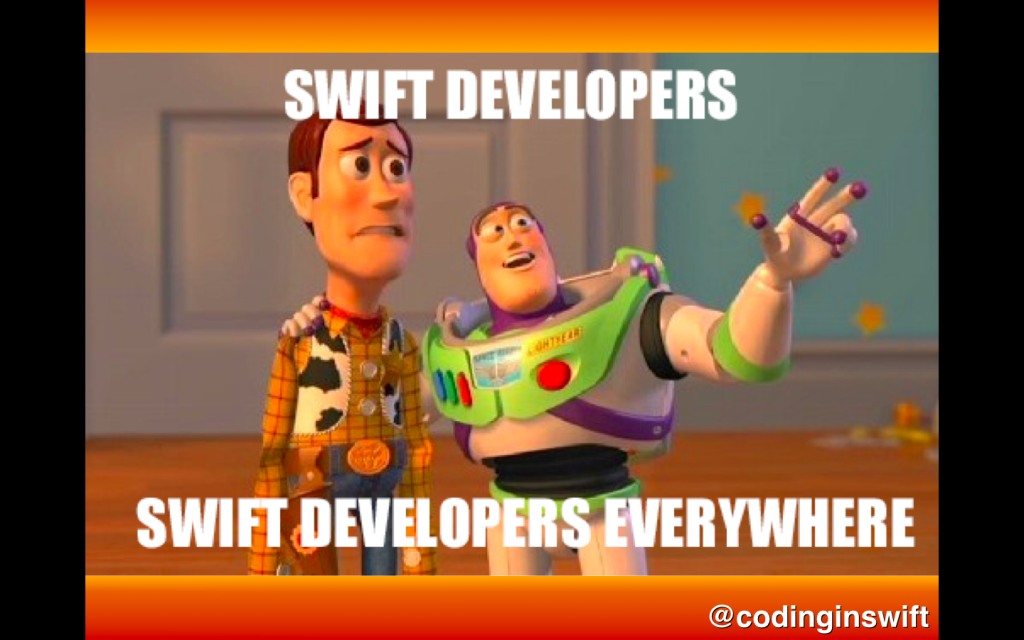 Thanks and I look forward to seeing you at our next meetup.
Here are some images from our event.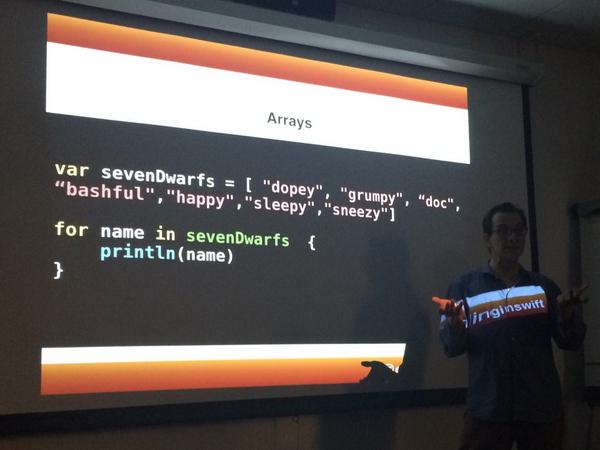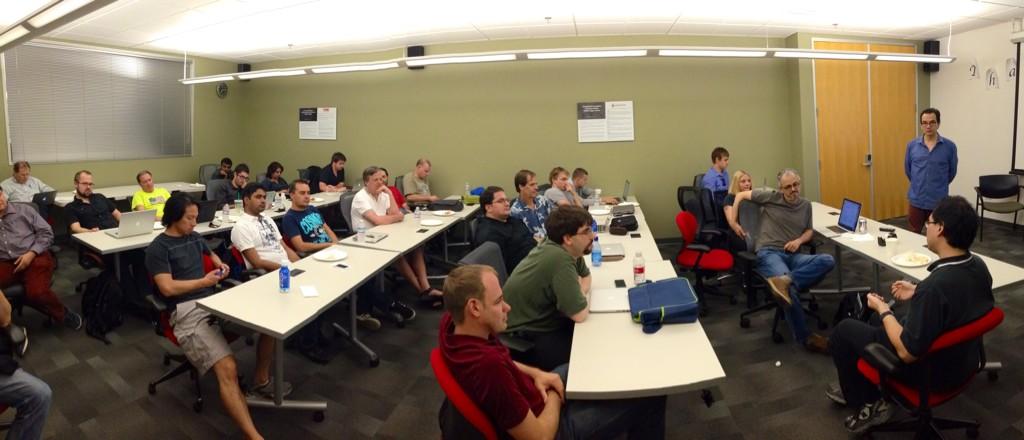 Remember to sing up for our Coding in Swift Meetup.
Carlos