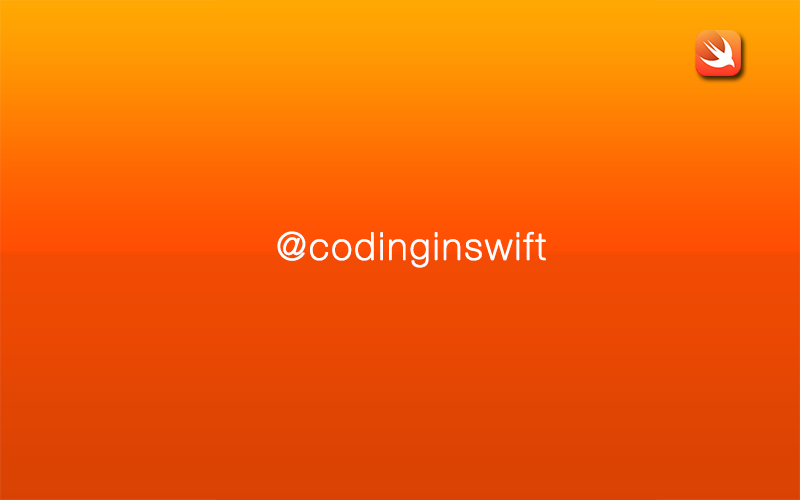 Last week, June 2nd, Apple announced a new programming language called Swift.
As I watched the Keynote, I turned to one of my colleagues and said something to the extent that Apple would introduce a new language and new graphic features. And I was right. It was about time for a new easier and more palatable language than Objective-C. Now Objective-C is not going anywhere. There is a ton of legacy code and if we have learned anything from the past, is, that if it works and it is shipping, there is no need, cough, cough, cough, to rewrite it. Swift is a very nascent language, there is a lot of excitement around it, I am excited about it, but Objective-C is not dead and will not be dead five years from now. It may not be Apple's official language, but like C, the language will not just go poof and disappear.
Having said that, I saw, seen, and am experiencing the same level of enthusiasm as all of you who are currently knee deep in shit in swift. Love all the comparisons to every language out there, Rust, Erlang, C#, Go, Haskell, Javascript. Missing are Forth, Fortran, Cobol, C and C++. ( just kidding guys ).
And with that enthusiasm, I started a twitter channel for all things swift related, a facebook swift page, meetup group, and a forum. And I invite you to follow us on twitter, like us on facebook, join our meetup, and discuss swift language and other languages over at our forum.
Twitter : http://twitter.com/codinginswift
Facebook: http://facebook.com/codinginswift
Meetup: http://meetup.com/SWIFTProgramming
Forum: http://codinginswift.com
Thanks and expect all sorts of swift programming updates, tutorials, learning courses from me and my group of crazy die hard language fanatics from all sorts of language backgrounds.
Feel free to reach out at cicaza [at] carlosicaza [dot] com (you know the drill on emails). And if you want to help us in any way shape or form, by all means I welcome that.
And with that, go follow @codinginswift, like us on facebook and join our meetup, and ask away at our forum.
Carlos