Recently, I tried running git from the command line and I got an error from XCode as follows
Which brought up this dialog, and thinking that clicking on install will do something, well….
Finding the software…
And it FAIL…..
Then it dawned on me, duh, I hadn't installed Git. (Having to switch between Mavericks and Yosemite…) So I went ahead and downloaded Git from git.scm.com and once the packaged is downloaded, I double clicked on it to install Git, and sure enough, you can't, because it is from an unidentified developer.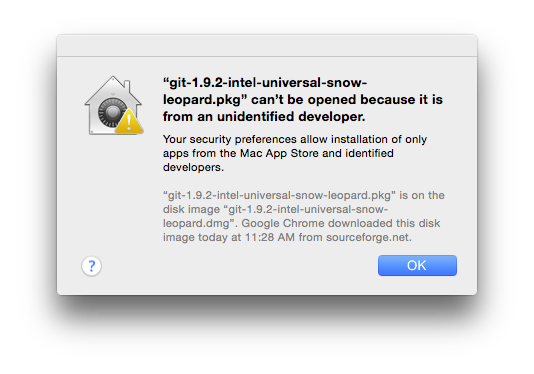 System Preference's Security & Privacy panel to the rescue. Click on "Open Anyway"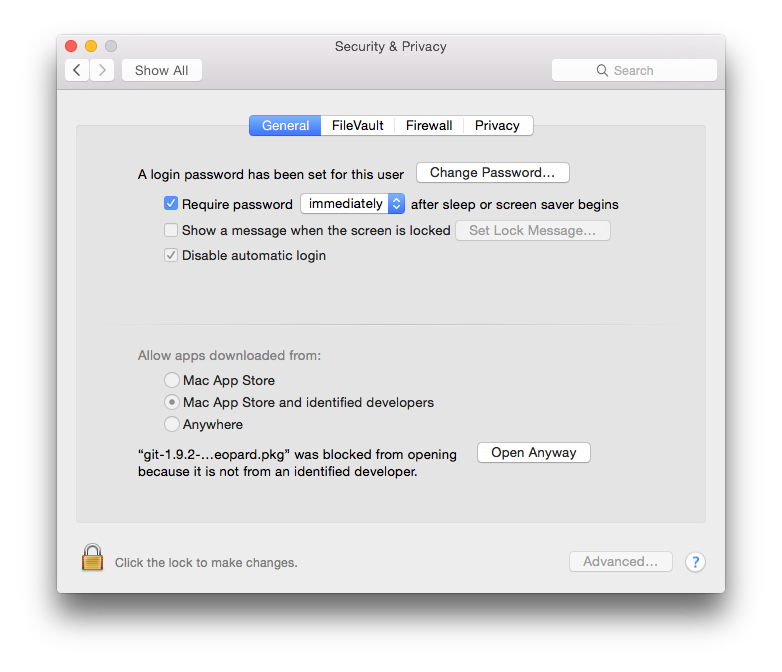 But that's not all folks. If you run Git on the command line, it will not launch, you will be back at the xcode-select error. (See the first image).
So, dust off your vi and start a vi session
Then add
PATH
=/
usr
/
local
/
git
/
bin:
$PATH
export $PATH
Once you do this and have successfully saved your profile settings, remember to start a new terminal session so that the changes take effect. To verify that it works after a new Terminal session has started type Git on the command line and you should see the following
And you are done. We have successfully installed Git on Yosemite. If you have comments, or I missed a step, let me know.
Thanks
Carlos