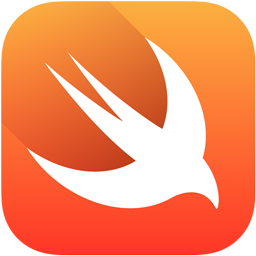 Our @CodingInSwift Twitter page recently surpassed 1,000 followers. To celebrate that superhuman feat, we will raffle off an iPad Mini (16 GB) on August 1, just to show our appreciation to our fellow Swift language newbs.
Specifically, we will pick a random Twitter follower of ours to get the iPad Mini — if we pick you and you confirm your existence, we will send it to you. All you have to do is pay $500 for shipping and handling.
Just kidding!
You won't pay a cent…. Unless you really want to.
Now, the only rules that we can think off (thanks to our lawyers) are that you must be over 18 years of age, must pay any local/state taxes for the iPad Mini, and must have a valid shipping address. If we pick a winner outside of the United States, the country of destination must not be a embargoed country where we can't ship the device. Pretty simple — just the way I like it! And if you miss out on this one, we'll have an even bigger giveaway when we break 10,000 likes on our Facebook Page.
Other than that, I want to sincerely thank all of you who have been following us, retweeting or favoriting our tweets, and continuing your contributions to the still-nascent Swift developer community as a whole.
For those of you who have emailed me about meetup and workshops, those are coming up soon. Since the Swift language still evolving, we don't want to plan a workshop or meetup and then have them change in a matter of days, like they did back during the Xcode Beta 3.
Lastly, along with the aforementioned iPad Mini winner, we will also pick an additional five (5) followers to receive a $25.00 iTunes gift card. That can buy you a couple dozen 99¢ iOS apps — or an infinite amount of free iOS apps!
To stay on top of our latest plans, be sure to join our meetup group and our online forum, which now has almost 300 links to Swift tutorials, blogs, articles, and videos.
Can you believe I went an entire blogpost without making a "swift" pun?